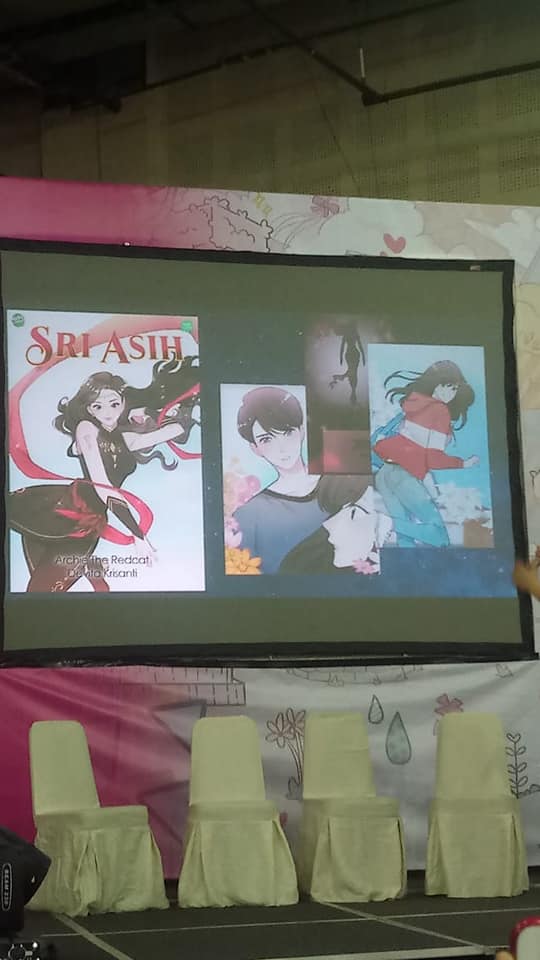 Comifuro, ini Rangkuman dari Panel Bumi Langit Day 1
Komik Sri Asih dijadwalkan akan Hadir di Webtoon pada bulan April, begitu pula Virgo and The Sparkling Season 3. Sri Asih Webtoon akan menghadirkan nuansa Romance Remaja dan Slice of Life.
Selain versi Webtoon, Sri Asih akan hadir dalam bentuk American Style. Berbeda dengan Sri Asih Webtoon, Sri Asih American Style lebih memberikan nuansa superhero. Komik ini akan di kerjakan oleh Hendry dan Ecky (Mohon maaf jika ada kesalahan padanama).
Komik Patriot akan dibuat lanjutannya lagi. Dalam komiknya nanti, akan membahas origin dari Patriot (Bagaimana mereka bisa berkumpul).Komik ini akan di kerjakan oleh Rachmat dan Ecky (Mohon Maaf lagi jika ada kesalahan pada nama).
Komik Godam Putih Hitam akan dicetak sampai Volume 3, komik ini masih dikerjakan oleh Tamam dan Erfan.
Komik Tiger Dance: Spirit of Nusantara akan dikerjakan oleh Is Yuniarto (Sepertinya ini komik yang waktu itu dispoilerin sama Mas Iwan secara gasengaja).
Komik Jagabumi akan menjadi Projek jangka panjang. Katanya bakal ada Volume 1, 2, 3, 4, 5, dst...
Mas Iwan Nazif bakal bikin Original Character.
source : Satriawan Jodi Al Khair‎